Doodle Jump HDدانلود
Doodle Jump HD
Lima Sky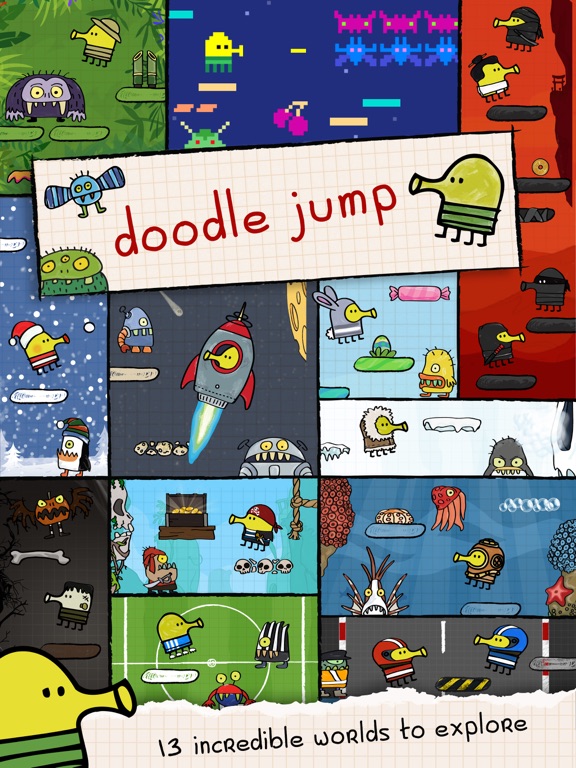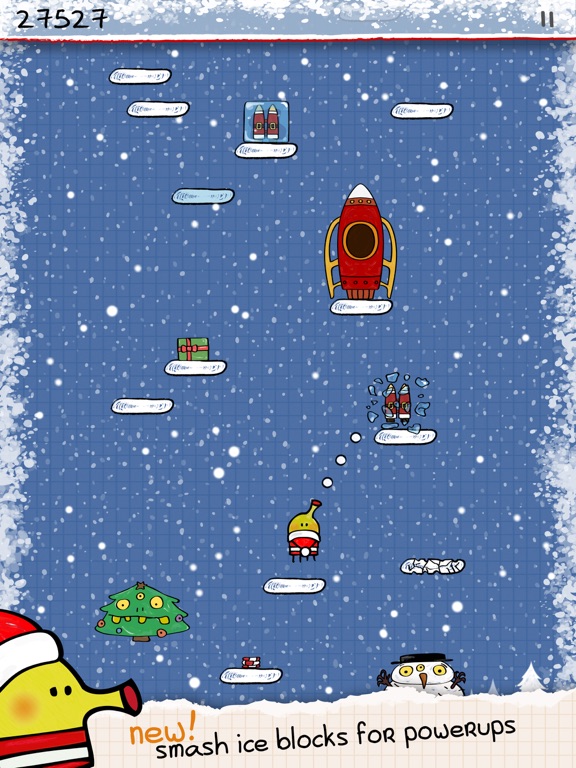 BE WARNED: Insanely addictive!

"possibly the best iPhone game ever created" - Touch Arcade


From prime-time sitcoms (BIG BANG THEORY) to late night TV (JIMMY FALLON) to a fashion accessory for pop stars (LADY GAGA), Doodle Jump is EVERYWHERE! It's a cultural craze, a hot new trend!


The iPad version brings you all that you love in the original iPhone game with brilliantly rendered full screen iPad graphics, lush environments, and AWESOME iPad-only features including a special multiplayer racetrack theme!


*********************************************


In Doodle Jump, you guide Doodle the Doodler—using some of the most subtle and accurate tilt controls in existence—on a springy journey up, up, up a sheet of graph paper, picking up jet packs, avoiding black holes, and blasting baddies with nose balls along the way.


Laugh with delight as Doodle™ blows past other players' actual score markers scribbled in the margins. And be warned: this game is insanely addictive.



FEATURES:

- 12 incredible worlds + SECRET easter eggs

- broken, moving, disappearing, moveable, shifting, and EXPLODING platforms

- JET PACKs, PROPELLER HATS, ROCKETS, and springs that fly you higher

- UFOs, black holes, monsters, bear traps!

- jump on monsters to bring them down MARIO-style

- share your scores r

- race agains friends!

- global leaderboards, achievements!


How to play:

Tilt to move left or right, tap the screen to shoot.